If you haven't noticed, the Pub is one of our favorite places to eat as a Mayfield. We started off our weekend there on Friday night with some dinner and lively, varied discussion that ranged from fond remembrance Harry Potter to heated controversy about the ethics of using drones in the US and plenty of things in between!
What Enjolras actually thought about Marius and Cosette
After, Linda and I went to see Les Miserables, presented by our beloved VSG. It's a stunning movie, and VSG always does a great job supplying theater food! My favorites were the gummy fruit snacks. I swear I could live on those. Though it's a heart-breaking story, pieces of humor can be found. :) See the left, courtesy of the user
tainteh
on deviantart:
After that, I enjoyed some well deserved sleep. Saturday wasn't anything unusual - I worked with some pretty cool amigos in the Call Center, and then studied and cleaned the day away! I would post a picture of my "clean" room here...but it's already untidy again.
Sunday was more eventful. I went to church in the morning, and in Relief Society (the hour of church when women meet together) we discussed encouraging quote by an old LDS prophet, Lorenzo Snow: "Do not expect to become perfect at once. If you do, you will be disappointed. Be better today than you were yesterday, and better tomorrow than you were today." Sometimes, I think Vandy students obsess over constant perfection in our schoolwork, relationships, and life, when maybe constant improvement would be a more realistic and still valuable goal. :)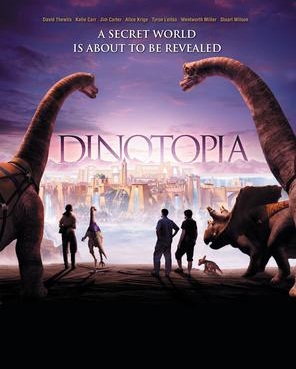 Then, I came home, and planned to have a super focused afternoon and evening but
nope!
DINOTOPIA.
So this is Nell's favorite movie.
Basically, two half brothers who hate each other wash up on the shores of an undiscovered land after a plane crash. Oh, and this undiscovered land has a whole society of human and dinosaurs. It's a 4 hour long epic that includes all kinds of cool ideas: importance of tradition versus innovation, love triangles, scary dinosaurs, life philosophy, family relationships, peaceful dinosaurs, treasure hunting, flying dinosaurs, personal destiny, and my very favorite, baby dinosaurs.
Spoiler Alert: The very best part of the film is when one of the brothers - Carl -
wins best essay in an important examination by simply writing the lyrics of Bohemian Rhapsody, sine no one in this isolated culture has heard it before. "Is this the real life? Is this just fantasy? Caught in a landslide, no escape from reality.
open you eyes, look up to the skies, and see."
And with this picture of the movie's adorable baby dino, I bid you goodbye and hope that you have a lovely week,
dear readers!
Love ya much!
Sam